Which one is right for you?
By George Tranos
Back in the good old days of motorcycling (circa 1970's), everyone started out on relatively small motorcycles. It was not unusual to ride a 125 or 250 cc model as your first bike! After a year or two, you moved up to a larger motorcycle, most likely in the 400 to 500 cc range. A 750 was considered a truly large bike and only ridden by experienced motorcyclists.
Fast forward some 45 years, some beginners think a 750 (with twice the horsepower of the 1970's era model) is too small and will be outgrown quickly! There is much wrong with this approach and it is part of the reason there are internet videos displaying beginners making terrible mistakes and having spectacular crashes. While entertaining, these videos typically show untrained would-be riders trying to control large-displacement, narrowly focused, high performance machines and having trouble doing so. There has got to be a better way!
Today's motorcycles have higher performance, better handling and brakes than those of an earlier generation. The so-called beginner motorcycles are also easier to learn on and more satisfying to ride for both beginner and expert alike. The power and weight should be appropriate for a new rider so the bike is fun to ride and not intimidating. The owners of any of the motorcycles listed below will be proud to have them in his or her stable and will enjoy riding them for years to come. Take a look and see if one is right for you!
Kawasaki Versys-X 300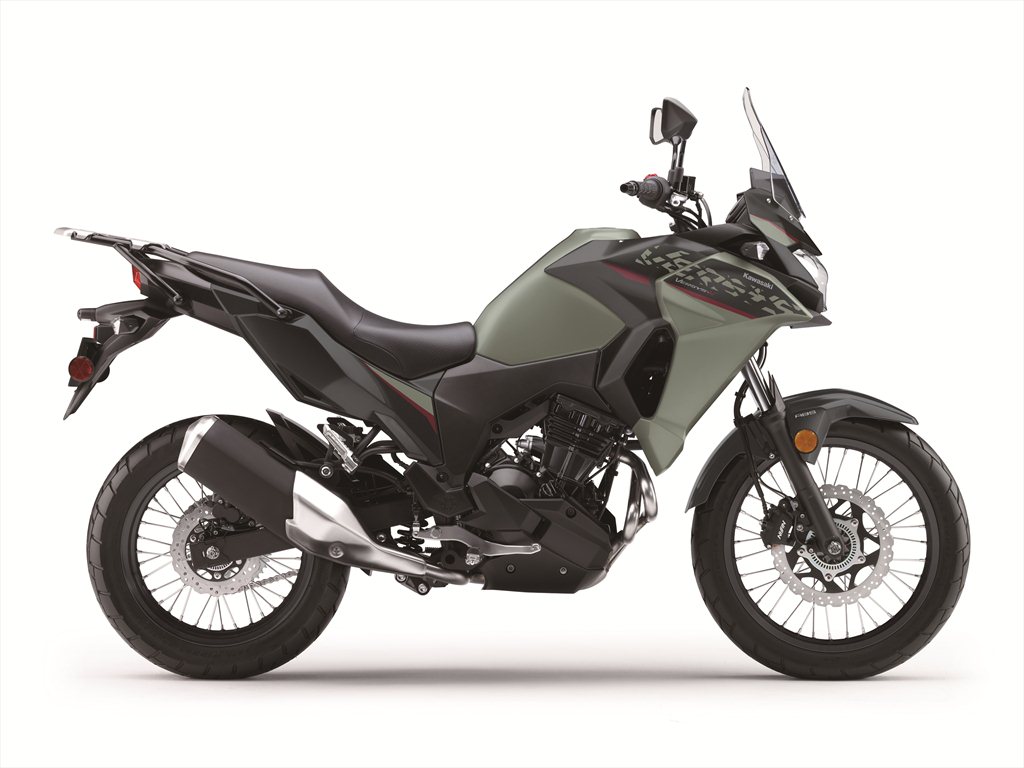 The Kawasaki Versys®-X 300 is a lightweight, nimble, adventure-style motorcycle that ensures every road has the potential for excitement and allows riders to ride as long or as far as they want, on any type of road. The Versys has an upright riding position for comfort for both the city and the highway. It has a twin-cylinder engine tuned for a wide range of conditions. The Versys-X 300 has a 32.1 inch seat height.
KTM 390 Duke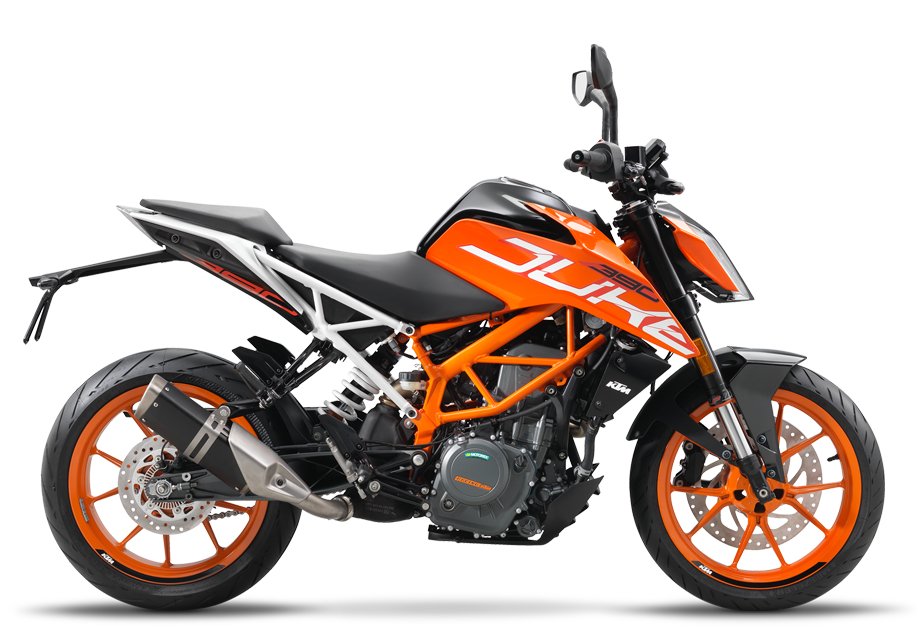 The Duke is an upright, sporty single cylinder naked bike. A 373cc single driven through a 6-speed transmission propels this 328 pound machine. KTM claims 42 horsepower and 27 foot-pounds of torque. A 4-piston front disc brake and single piston rear provide excellent stopping power. The only negative is a tall, 32.5 inch seat height.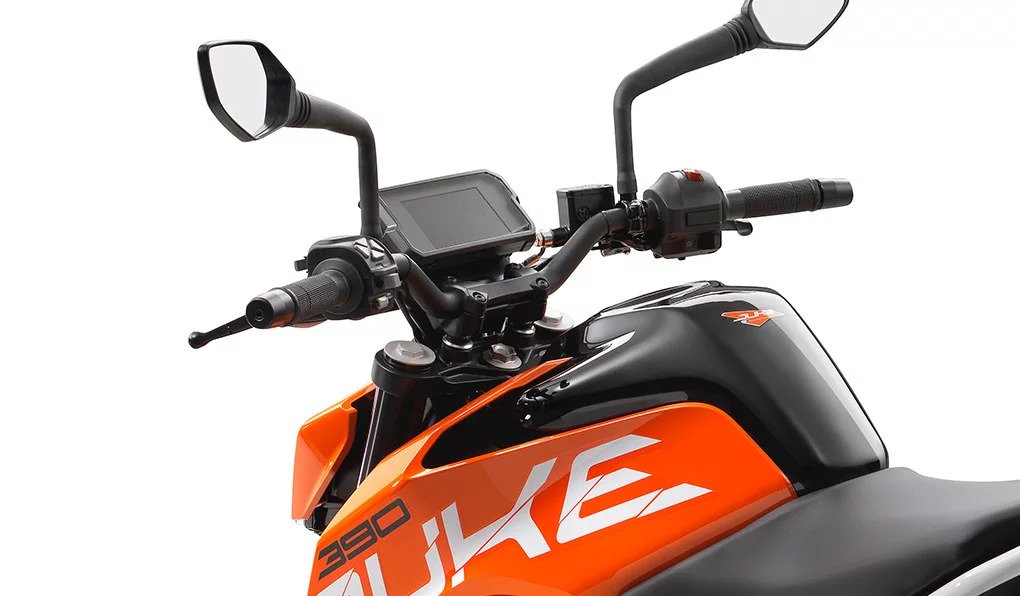 An upright handlebar and TFT display are highlights of the Duke. Fully adjustable brake and clutch levers allow you to customize the machine to fit the rider.
Yamaha R3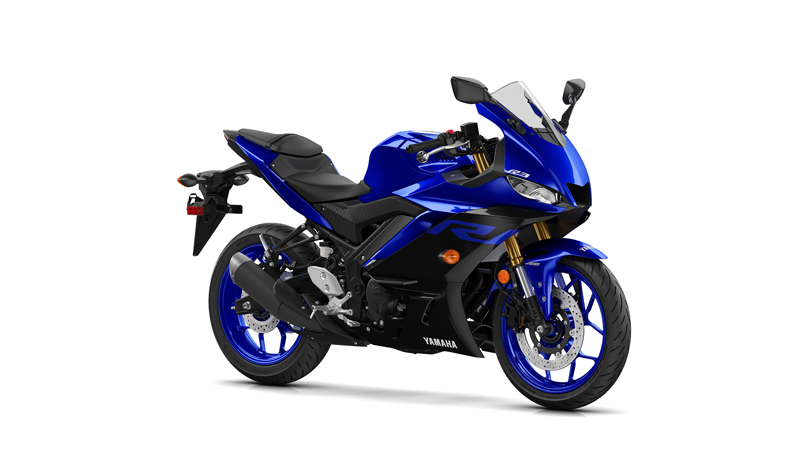 With an aggressive new look and an inverted fork, the R3 is a beginner sportbike with rational ergonomics. It looks similar to their MotoGP bike with a sporty fairing and windscreen. But at only $4,999 in Matte Black or Yamaha Team Blue, it won't break the bank. Add $300 for the ABS version in Vivid White or Matte Black. It has a quick-revving 321cc liquid-cooled, DOHC, 8-valve, fuel-injected parallel twin engine, weighs just 371 pounds with a 31-inch seat height.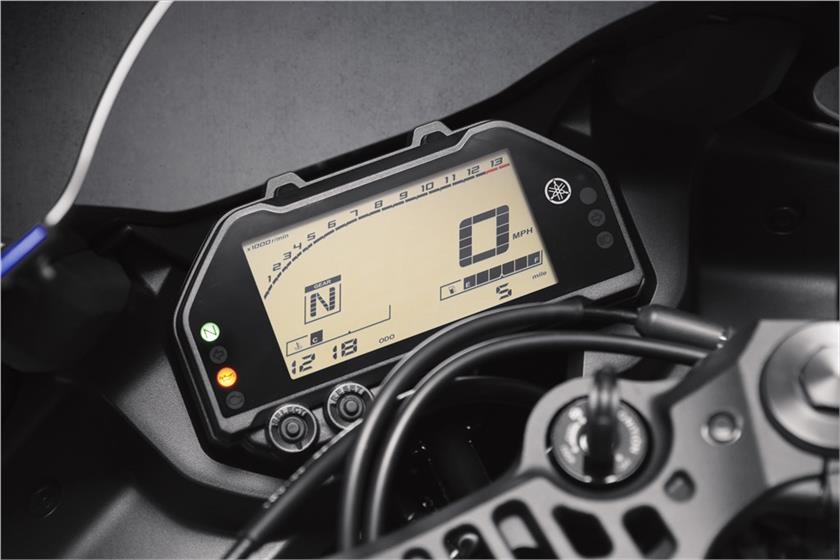 A digital display highlights the dash of the R3. A tachometer bar graph is on the top with a digital speedometer on the right. A gear position indicator, temperature gauge and fuel level indicator round out the information.
Kawasaki Ninja 400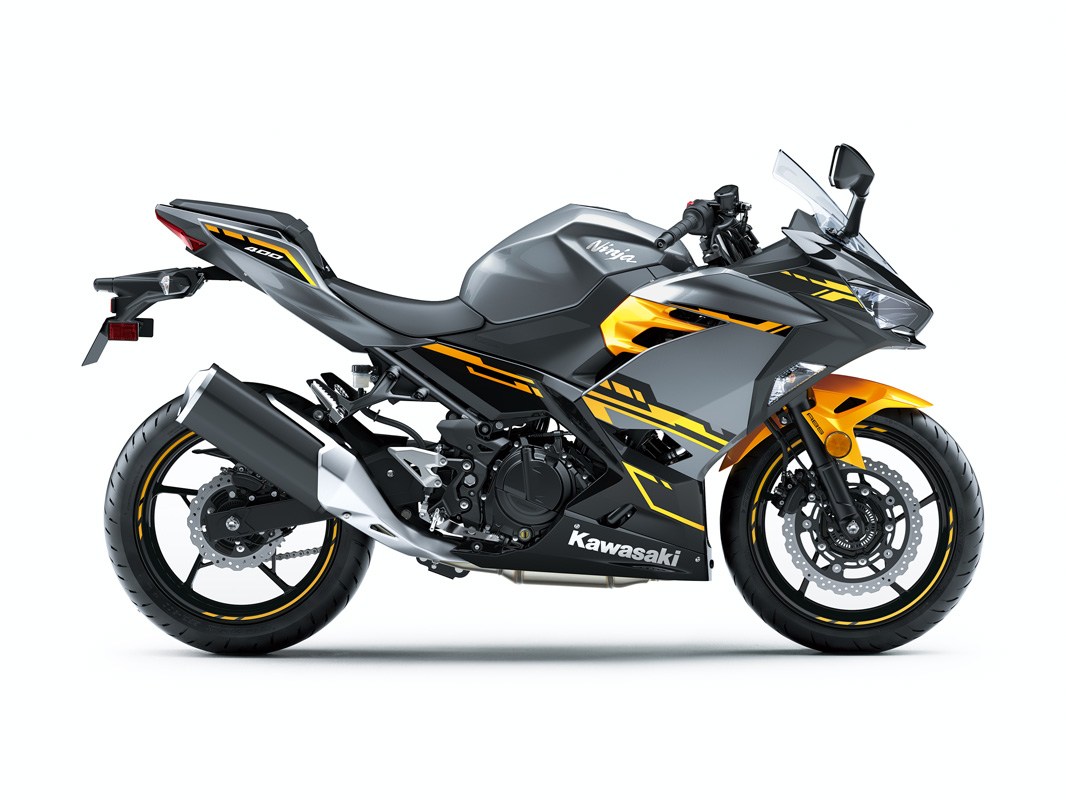 The little Ninja belies its small size and weight with a powerful 399cc twin cylinder liquid-cooled engine driven through a 6-speed transmission. Kawasaki claims best-in-class roll-on acceleration to get you quickly up to speed. A single front and rear disc brake provide excellent stopping power. A 30.9 inch seat height and 366 pound curb weight keep things managable.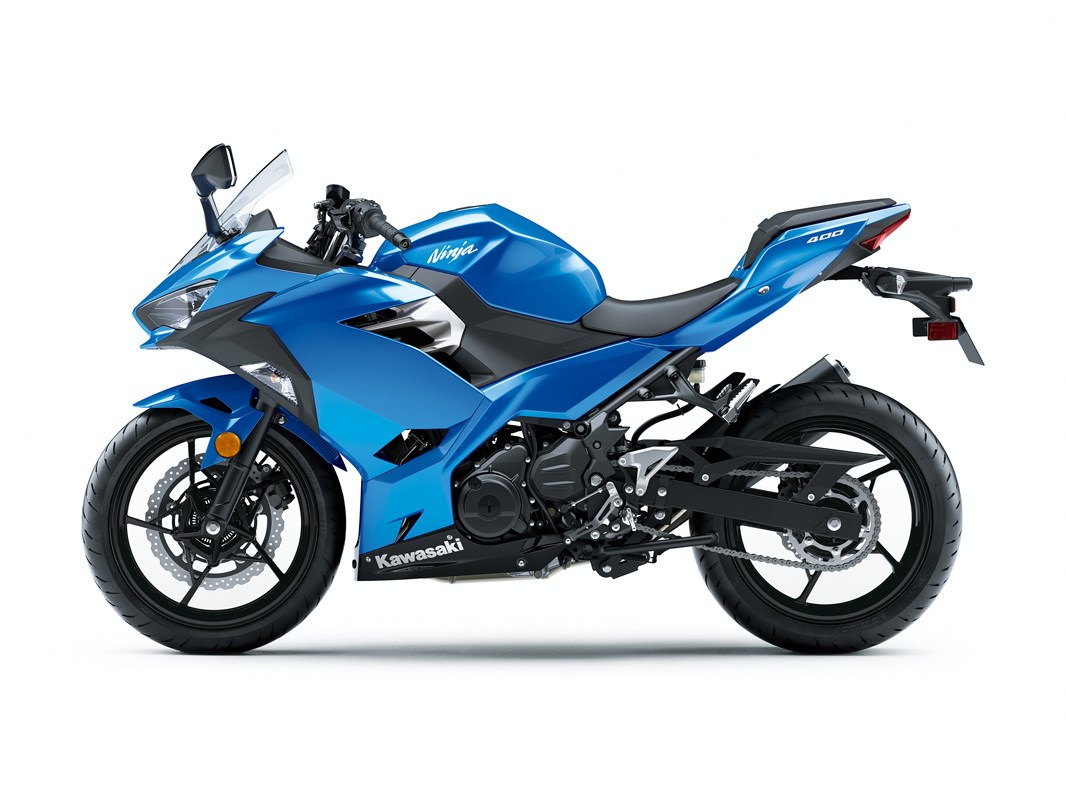 MSRP is $4,999 in Solar Yellow / Grey / Ebony, Candy Plasma Blue or Metallic Spark Black.
Honda CB500F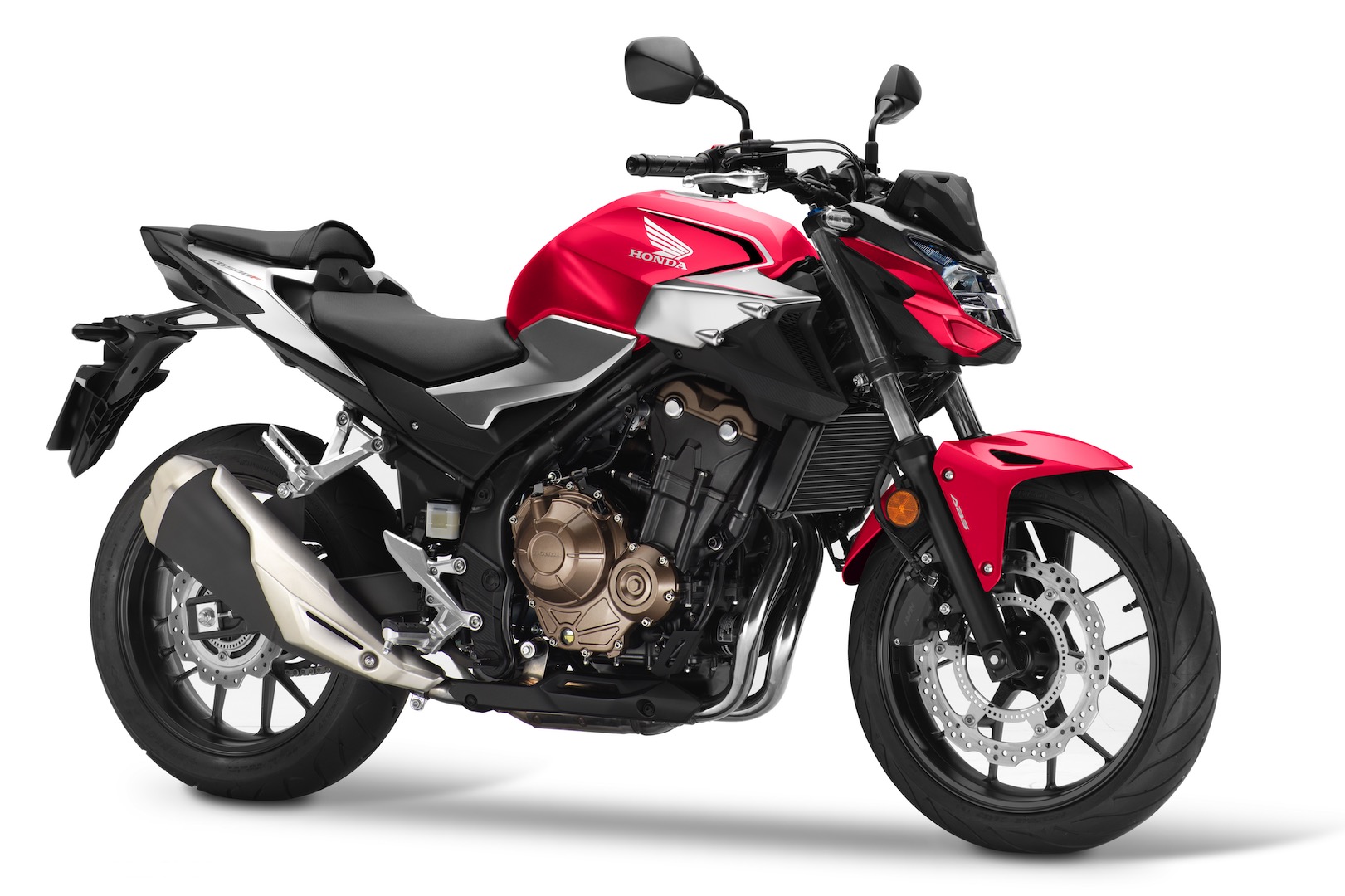 The Honda CB500F is small enough for the true beginner but fun and capable for more experienced riders as well. The 500cc twin-cylinder engine develops usable torque. A comfortable, upright riding position and 30.9 inch seat height provide good ergonomics.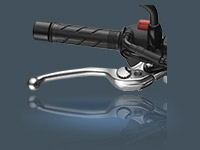 Adjustable clutch and brake levers provide a custom fit for every rider. MSRP is $6,099 in Candy Blue / Matte Black. Add $300 for ABS.